Hello! I am back from Cali and i had a fantastic time indeed! Let me give some highlights of the trip and whats been going down since then:
Went to speedway..(AKA motorcycle racing on a dirt track & the bikes have no brakes) twice, went to the beach twice, saw Stepbrothers (i dont recommend seeing this with your 79 year old Grandma), went to Malibu, bought some cool clothes on Ventura Blvd, went to Beverly Hills (did NOT buy anything$$$), and pretty much lounged in the pool whenever we werent out and about. And god it was like a restaurant tour down there..if i was bored I'd write down the names od all the resaturants we went to but thats too much work. Just know thres a whole repertoire. I hope i am using that correctly..
Now onto the present! I was finally reunited with Eva and Bambi and we are planning hella fun shit! First, i just borrowed some ghetto boy clothes from my friend kevin and me and bambi r gonna dres up, do a photoshoot and possibly and music video. I've wanted to do this ever since I saw Natasha as a thug on ANTM. hell yeah. Second, we were getting really excited about dressin up for Halloween but I was torn between two costumes. Exhibit A: pop culture reference- Bambi and I would be Lindsay Lohan and Samantha Ronson. I'm SamRo! already bought the key fedora. the rest is easy. full-on dyke mode. OR Exhibit B: the Halloween cliche, Sexy Cop. I was torn. Choose one? Have two back-to-back parties? And then we're like, hey Lil wayne's B day is right before school starts, we must throw a party!! and then we got smart and were like..a CELEBRITY -themed party! and the Gayelles are invited! So its settled. SamRo at Wayne's bash, Cop on Halloween. Oh, AND Bambi's roommate Chantal is having a 21st B day party..lingerie party! thats coming up so I am excited to dress up for everything.
Totally switching gears from that excitment, I am in kind of a funk! I know it doesnt seem like it considering what you just read, but thats my only excitement right now! Its always hard coming back from cali. You get used to going out to eat 2 timea a day and loafing around. makies coming back to the real world of work and responsibility SUCK. Last time when i got back i had one of my worst meltdowns. and now im just apathetic. Yesterday! its like i was stressed yet numb the whole day ! Im currently thinking i dont wanna be a hairdresser anymore. But thats what i felt last time so i cant trust myself. im just crazy. But last night I did hang out with kevin and it was fun.
So this is my last day off for a while. I'll be working and babysitting tomorow and the next day. then working . then working. then a party on friday. Ahh sorry this is like my worst-written blog yet. Im lazy i guess im not trying hard to make it entertaining as much as informative. oh well
(Editors note- we totally did ALL of those dress up ideas..)
ghetto boys: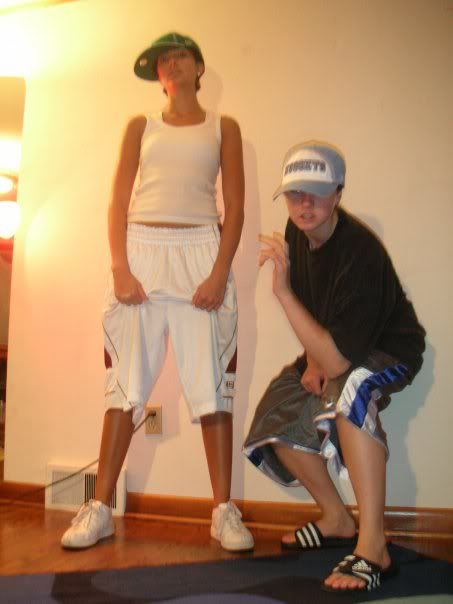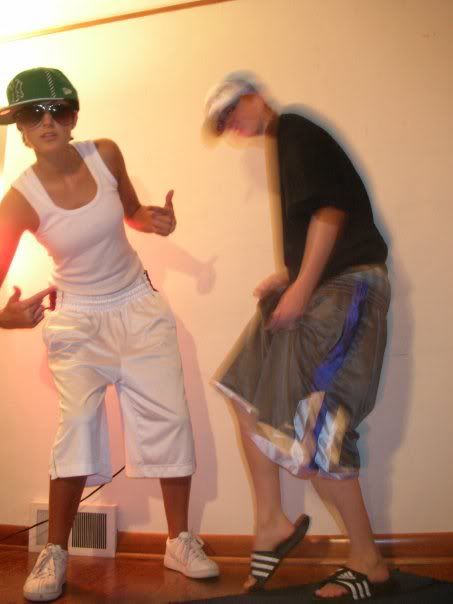 for the video, youtube "ghetto boys"
Lindsay and SamRo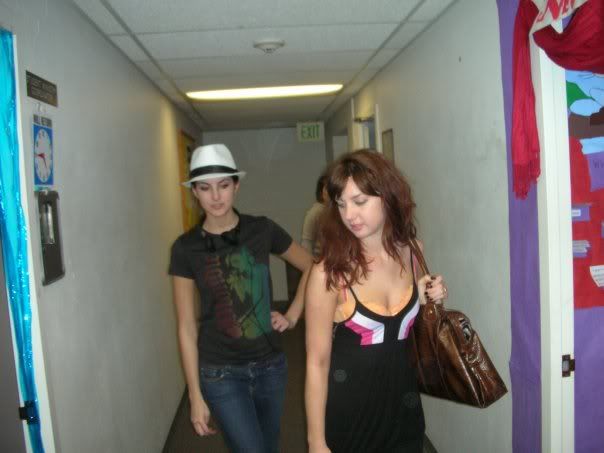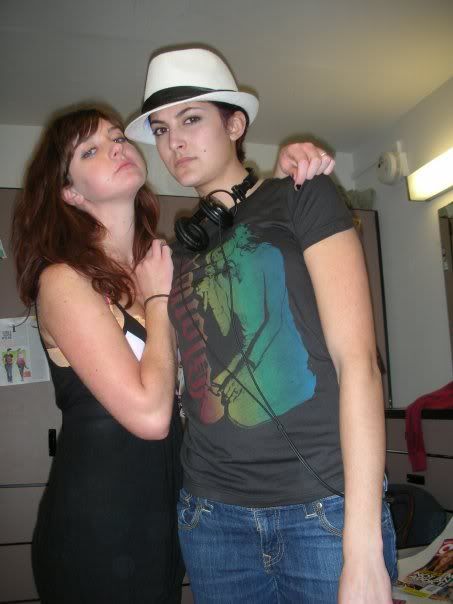 Sexy Cop: