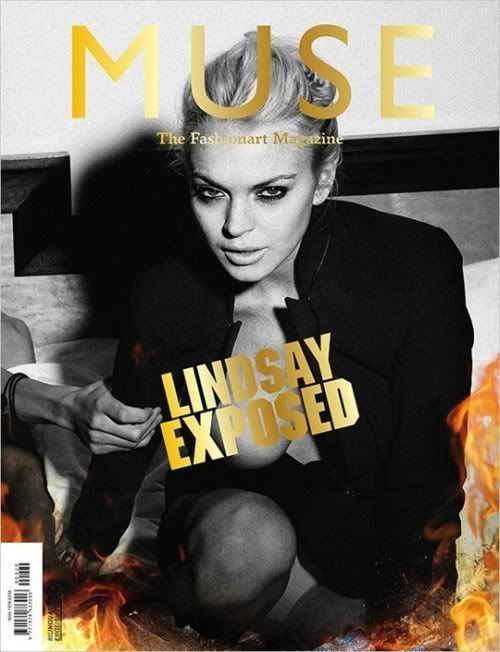 I read about this on the celebrity blogs even before Bambi went away (sniff) because I remember talking to her about it. Of course, she loves, perhaps even "is" Linsday sometimes..but we all know Linds doesn't have the best rap sheet. She probably hit her peak with Mean Girls (Love that movie) and has been falling ever since. Her movies are punchlines in themselves. Herbie the love bug remake, I know who killed me, Labor Pains. Enough said?
After her guest designing stint with Ungaro was a huge flop.. I was skeptical to hear of her next project: Doing a photoshoot inspired by the relationship between Johnny Depp and Kate Moss. Now you know I love my celebrity interpretation photoshoots-and I take them damn seriously! So needless to say, I was not expecting much of this project, but I was blown away!
I feel like I'm really looking at Kate Moss in these pictures, she has her look down. Part of it too is that she doesnt have to work TOO too hard to channel Kate, I mean, she has the part of strung out, over dramatic, high society waif down pat. Lindsay is probably the only celebrity out there that could do this convincingly. ANyone else trying to look this bad ass and crazy would fall flat, but Lindsay delivered.
Take a gander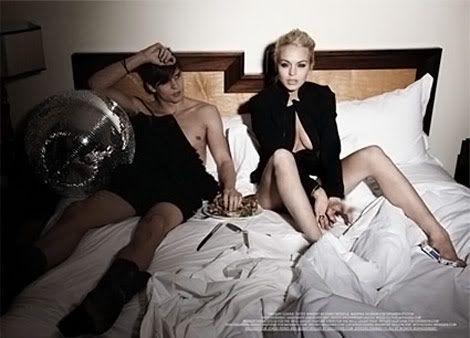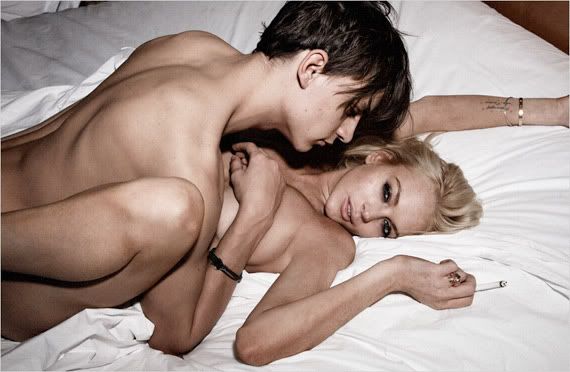 You absolutely must watch the video too. That's the part that completely sold me..
Amazing. I feel like this is the closest Lindsay has ever come to anything to be interpreted as "artistic expression". It really is an amazing performance. She captures the essence of Kate so perfectly. The non-chalance, sultry sexiness. She's getting some kind of sensual pleasure out of every movement she makes. Complete Hedonism. You can feel the addictive personality pouring out of the screen, between the constant cigarette smoking and obsessive looks she gives. They're just feeding off one another. Completely consumed.
Mmm..