Wow, this shit was boring and underwhelming in almost every way. Ricky Gervais didn't deliver like last year, long boring acceptance speeches and boring ass fashion!
The whole first hour of red carpet coverage I was pretty sure I wasn't even going to make a blog post since there was nothing good to even post about.! But here it is. Since most people looked so blah I'm not even going to waste my time hunting down and uploading pictures of the bad ones. I'll just give a few brief words about those and If you don't know what they looked like, look them up if you insist, but you're not missing anything.
I'm posting pics of the ones I thought were actually in the acceptable-good range. But there is NO excellence here.
BAD:
Stacey Kiebler- Boring, red dress that's been done a million times
Sarah Michelle Gellar- Too much dress and too much tie dye.
Claire Danes- Boring.
Frida Pinto- Way too much volume from the waist down. Made her look huge.
Sofia Vergara-Looked good but its the same Vera Wang mermaid cut she does every time.
Rooney Mara- Major letdown, unappreciative bitch! Nice duster hair.
Paula Patton-It's JANUARY! No yellow allowed. Someone needed to hit this bitch with a tranquilizer too.
Angelina Jolie-Christmas was last month.
Natalie Portman- Red and pink do not go together.
Dianna Agron- "Laser-cut swans". really..?
Mila Kunis- boring. Seen it a million times.
Emma Stone- Thought she was gonna bring it, but didn't.
Evan Rachel Wood- whatever.
ACCEPTABLE-GOOD:
Charlize Theron- Like a gorgeous, glowing liy, in Dior.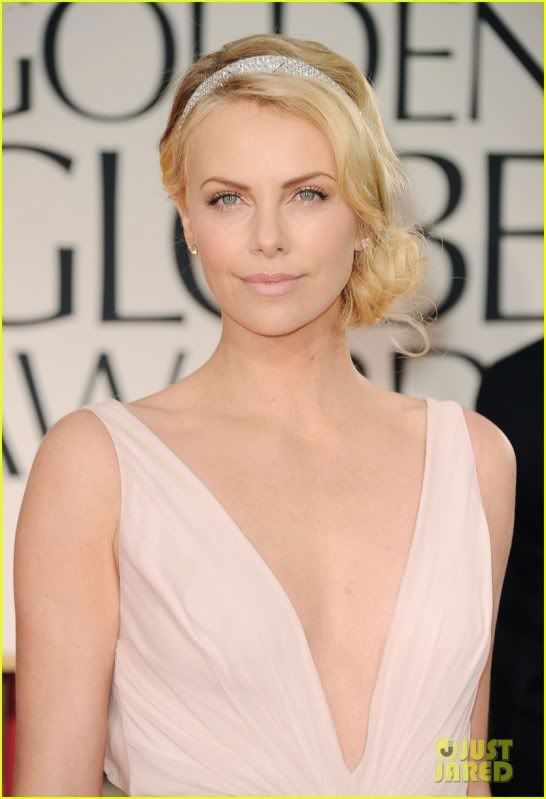 Elle Macpherson- Liked the dress, she was just missing some eyebrows.
Salma Hayek- Sleek yet soft at the same time, in Gucci.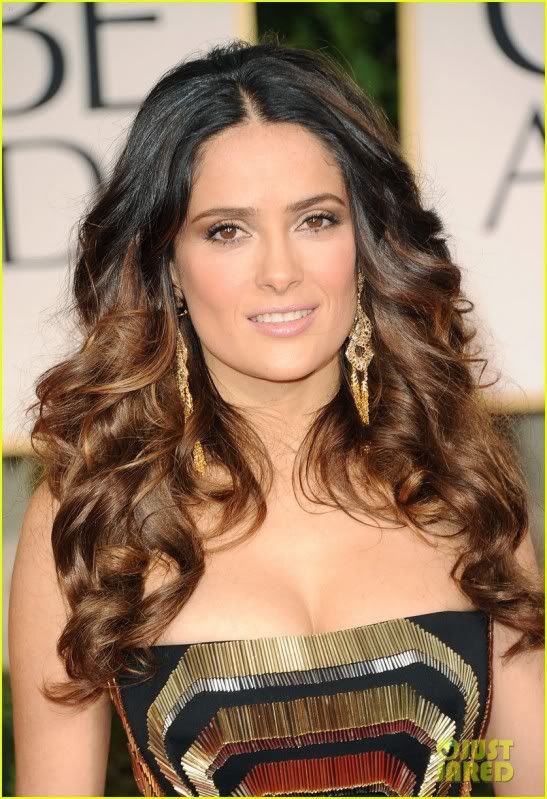 Michelle Williams- So adorable, in Jason Wu.
Kate Beckinsale- Cavalli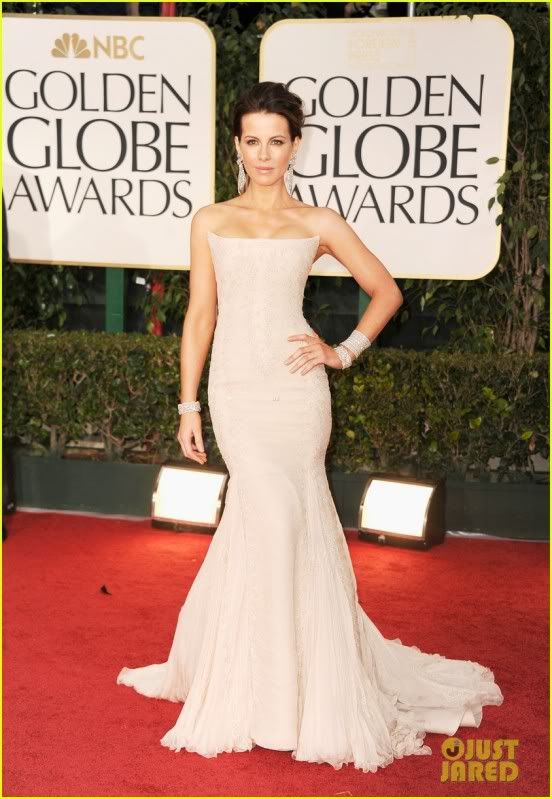 Reese Witherspoon- sexy siren in Zac Posen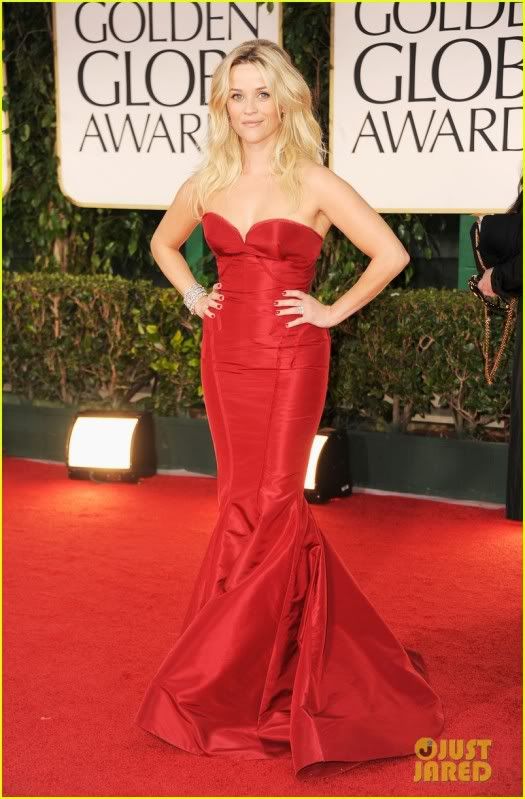 Nicole Richie- shimmering in Julian McDonald. Thank god she's over that bohemian nonesense.
And Tilda Swinton- doing androgyny so right, in Haider Ackermann (My favorite designer from last fashion week). I like it because its true to who she is. You'll never see her in anything fussy. And love the blonde hair.