So boring. I was not about to waste my time watching that so instead I watched my lover Blake Griffin dunk on erryone at the AllStar Game.
But, here are my picks for best dressed !
4. Glenn Close-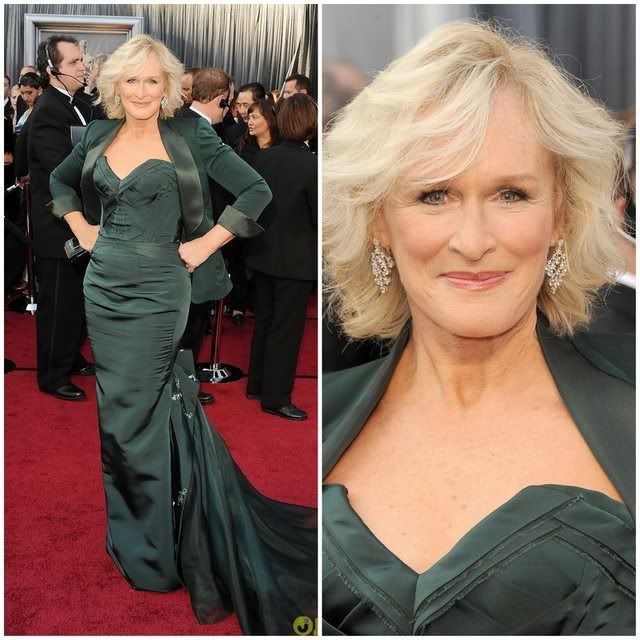 Sexy strapless dress with a chic blazer over top to make it age appropriate.
3. Gwyneth Paltrow-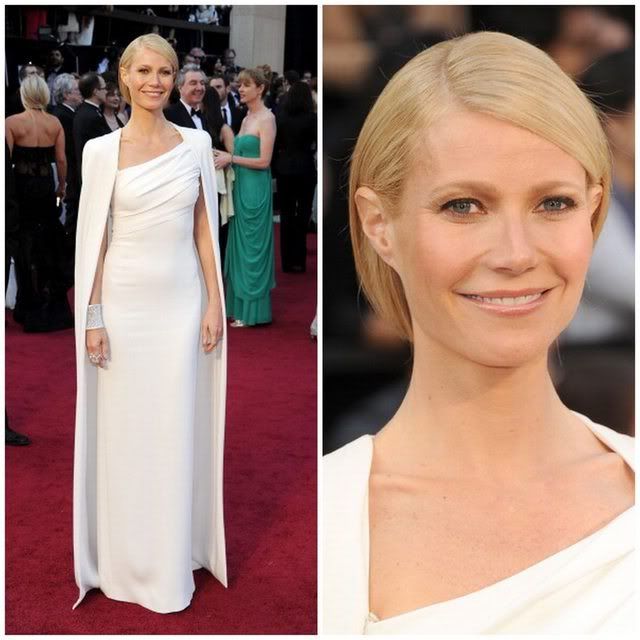 Love the unexpected cape-like shoulder cover!
2. Jennifer Lopez-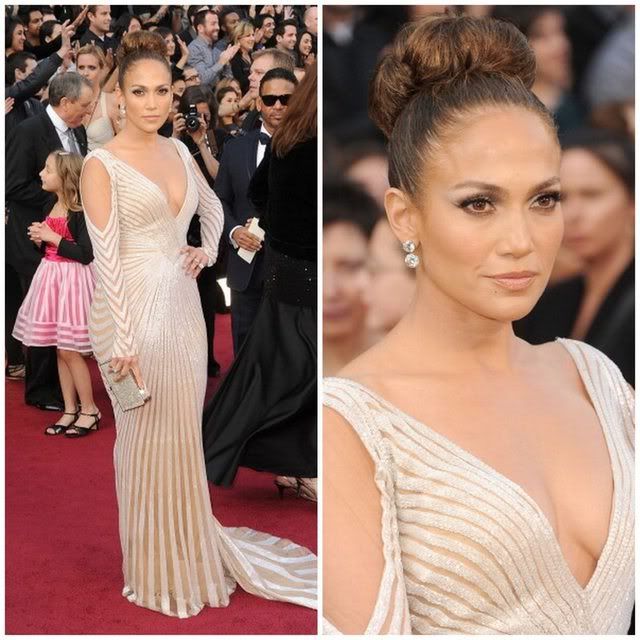 This women loves her white on the red carpet. There was her gorgeous white flowing gown from the Oscars a few years back and then the little slinky white dress with the capelet. This is shimmery white hot goddess. Love the open sleeve, deep back and deep front!
1. Angelina Jolie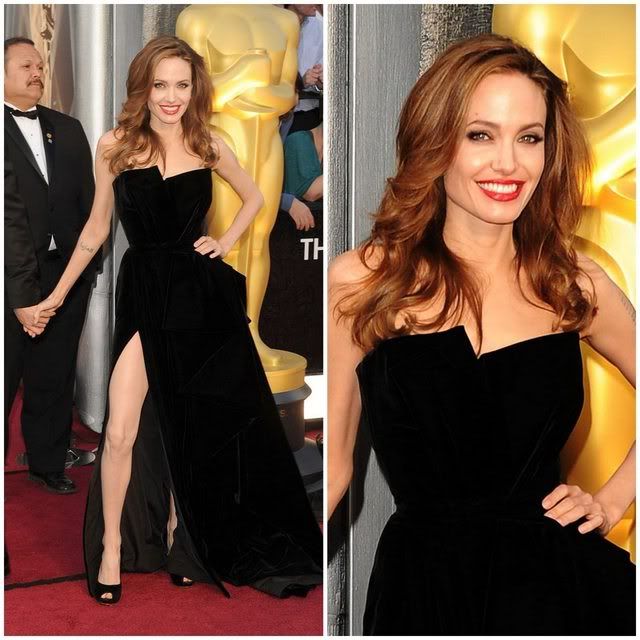 Damn! She actually looks like she's having fun!! Work that slit Angie!